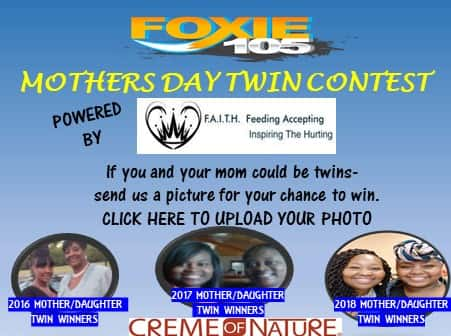 COMPLETELY FILL OUT THE FORM BELOW.

MUST BE 18 YEARS OF AGE OR OLDER TO ENTER. ONE ENTRY PER MOTHER/DAUGHTER DUO. MULTIPLE ENTRIES BY ANY DUO WILL RESULT IN DISQUALIFICATION OF ALL ENTRIES BY THAT DUO.
ONE MOTHER AND ONE DAUGHTER MUST BE IN SAME PICTURE. HEAD AND SHOULDER PICTURES ARE BEST. NO COLLAGES.
CLICK HERE FOR COMPLETE CONTEST RULES