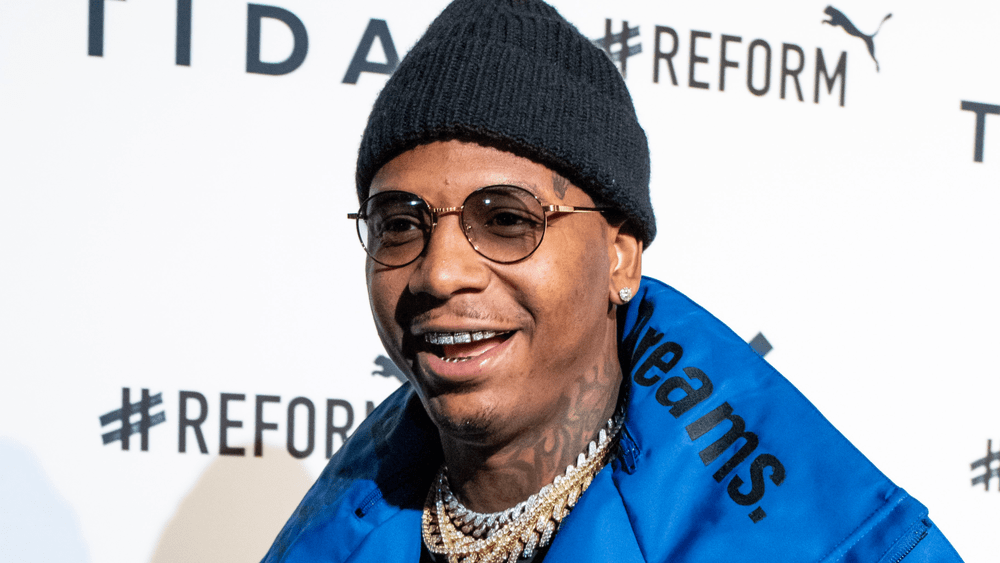 Moneybagg Yo has recruited  Lil Wayne and Ashanti for the remix of his hit single 'Wockesha', off the rapper's latest album A Gangsta's Pain. Wayne made a cameo in the video for the track, and the remix of the track includes an added verse from Wayne as well as additional contribution from Ashanti.
'Wockesha' features a sample from Debarge's 1983 song 'Stay With Me' which was also sampled by Ashanti for her iconic song 'Foolish' as well by Biggie on 'One More Chance'.
Take a listen to the "Wockesha" remix – here.
Moneybagg Yo Releases "Wockesha" Remix Feat. Lil Wayne & Ashanti
Editorial credit: Arturo Holmes / Shutterstock.com