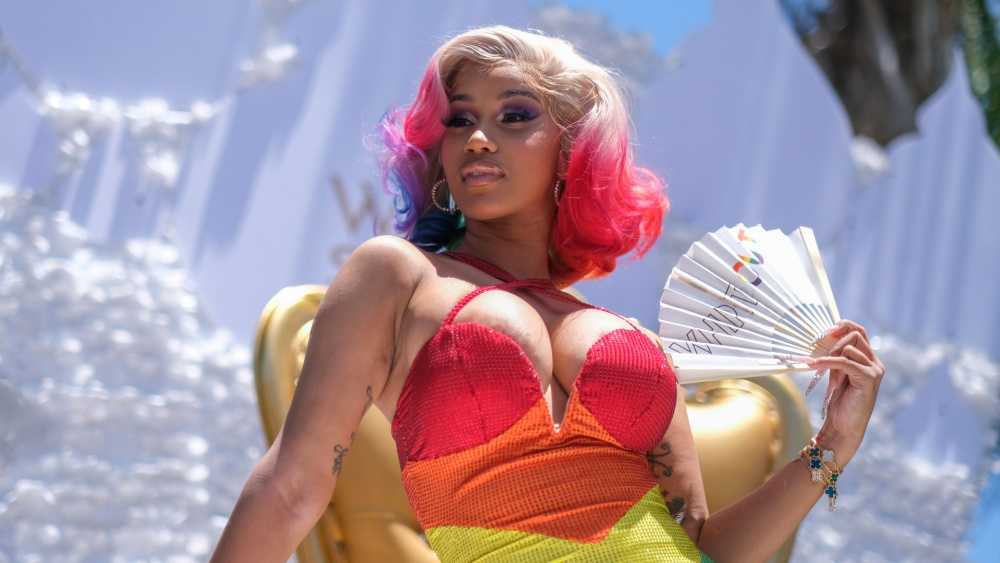 Cardi B opened up on a recent Instagram live session, revealing that her bout with anxiety is one of the reasons behind the delay of her long-awaited sophomore album.
Cardi shared: "I do have anxiety. I've been having a lot of anxiety 'cause I know right after I drop my album I have to go on tour  And I have bad separation anxiety from my kids. When it comes to the music, I just be feeling like I don't be liking anything. I feel like I got so many songs, I just don't like nothing. Like nothing is good enough. I got so much fu**ing money saved up, I be like, 'Yeah, whatever the f**k.'"
Cardi added that she loves performing, and when she is on stage it reminds her of how much she enjoys it. However, she still isn't enjoying making music anymore. Said Cardi: "Every time I perform, something wakes up in me and I remember why I do this. Because I love this. I love to perform. I used to love to make music. But now, making music to me has become a job that gives me anxiety. Everybody just critique everything that I do, and sometimes you just don't want to do something that may give you that much anxiety. I just be freezing myself."
Cardi has dropped several singles since the release of her debut album Invasion of Privacy in 2018 including 'Hot Shit' with Kanye & Lil Durk back in July.  Cardi's sophomore LP is expected to arrive in early 2023 via Atlantic Records.
Editorial credit: Ringo Chiu / Shutterstock.com